09. Casa Granada (S. Vicente de la Barquera )
S.VICENTE DE LA BARQUERA
COUNTRY HOUSE (CASA GRANADA)
Los Llaos, 5
39540 San Vicente de la Barquera
Cantabria
942 712 113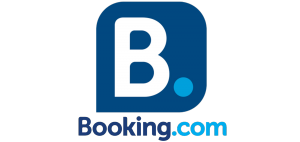 http://www.hospedajegranada.com
OPEN ALL YEAR.
---
Comforts
A few kilometers from San Vicente de la Barquera in this spacious home you will find comfort and relaxation you need to recharge your batteries. The house has everything you need.
It is very important to know that the house has a kitchen so you can cook but do not have room service and you must to be provided with supplies or if not the case it will be necessary to approach San Vicente (without panniers and the bike not cost too much) to seek support.
The house has 10 bedrooms and 10 bathrooms. The rooms have fireplaces, selection of games, DVD or video, stereo, lounge, telephone, television, heating and bathroom. The facilities are excellent.
Breakfast is served.

---
Prices
Depending on the season.
You should call by phone to confirm.
As the rooms are double is much more advantageous access to this property in groups of two or more people. Approximate price per person in double room is 22 €.
---
Services
Large garden and a place to store bicycles safely.
Kitchen for private use of guests and all the comforts of a cottage in the Cantabrian countryside and few meters from the beach.
---
Surroundings
The house is located a few kilometers from San Vicente de la Barquera and next to a beautiful and quiet beach of this population. Nearby are displeased the charm of the beautiful fishing village or a wonderful evening in an idyllic beach.
---
We can access to this house by the official road coming off a track to the right just before reaching the population of "la Revilla" or if we come from Comillas following the coast road taking a little road which is accessed on the left just past a bridge near the beach.