16 - Pallanes Hostel (TUI)
TUI
PALLANES HOSTEL

C/ Pallanes - San Bartolomé nº 11
36700, Tui (Pontevedra)
679774753 - 986682446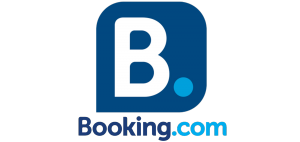 HOSTEL PALLANES
Info
ALBERGUE PALLANES is located in the city of Tui, 50 meters from the Camino de Santiago, 500 meters from the center of the town in a very quiet and peaceful place where pilgrims can enjoy a mere rest break from their long walks. This hostel stands out for being a unique house of great beauty located in the middle of a large estate of more than 4,000 m2. Peace, silence, open air ... all this is possible after an exhausting day of walking. Pallanes can offer its guests a place of tranquility and disconnection to relax the body and recover energy. Group, double, triple and individual air-conditioned rooms and always with the option of enjoying a time of solitude outdoors, meditation and relaxation. Pallanes offers the advantages of a rural house in a low cost accommodation focused on pilgrims. A quiet location, a unique, cozy and attractive building, with a large green area (more than 4,000 m2) in an environment where it is possible to enjoy culture, heritage and nature. The location of the hostel a few minutes from the historic center of Tui, opens the door for guests to get to know the city, stroll through its stone streets, learn about its heritage, shop at local businesses, and meet its people.
Rooms
Room 1 - Adapted double bed: € 45 (HS) - € 35 (LS)
Room 2 - Single bed, shared bathroom: € 25 (HS) - € 20 (LS)
Room 3 - Multiple (bunk beds): € 13 (HS) - € 13 (LS)
Room 4 - Multiple (bunk beds): € 13 (HS) - € 13 (LS)
Room 5 - Triple with bathroom: € 58 (HS) - € 48 (LS)
Room 6 - Double bed, terrace and bathroom: € 60 (LS) - € 50 (TB)
Room 7 - Double, two beds, shared bathroom: € 45 (LS) - € 40 (TB)
Room 8 - Triple, shared bathroom: € 50 (HS) - € 43 (LS)
** (HS): HIGH SEASON
** (LS): LOW SEASON
Services
Check-in: Between 13:00 and 21:30.
Check-out: Before 9:00.
Hot water.
Air conditioning in most rooms.
Refrigerator.
Microwave.
Coffee maker.
Breakfast (for a fee).
Washing machine (with charge).
Dryer (with charge).
Grocer.
Laundry.
Cribs.
Free Wifi.