47. Albergue San Miguel (Hospital de Órbigo)
Hospital de Órbigo
SHELTER SAN MIGUEL
Calle Álvarez Vega, 35
24286 Hospital de Órbigo (León)
987 388 285 // 618 183 420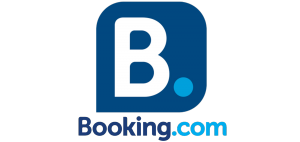 ---
OPEN ALL YEAR.
---
Comforts
In the small town of Hospital de Orbigo located on the stretch of the Way of St James between Leon and Astorga we have made the reconstruction and adaptation to shelter of a beautiful farmhouse with thick walls.
Stage marked by the calistus code for genuine pilgrims.
Do not forget to see the longest bridge in the Way of Saint James 19 eyes, and remember the Battle of Don Suero breaking 300 lances for the love of a woman, all living history of the Way of St James.
In the hostel there is a paint shop and a permanent exhibition of paintings by these pilgrims who are making the Way.
---
Prices
Shelter : 7 €
---
Services
Tourist Information Office, grocery store with bakery. Bars and restaurants. BIKE REPAIR WORKSHOP. ATMs, pharmacy, medical center...
---
Surroundings
Hospital de Órbigo is known for its famous medieval bridge. ( Paso honroso bridge )
It is a thirteenth century medieval bridge built over the river Órbigo. It seems too big for what the river is but before the construction of the dam of Barrios de Luna, the river carried a large flow. It has 19 arches and is quite well preserved. Restorations were made at different times. It is a national monument since 1939.

Set in the ancient Roman road that ran from Leon (Legio Septima Gemina) to Astorga which was in Roman times the capital of the province Asturica Augusta.
---