19. Albergue Puerta de Nájera (Nájera)
Nájera
ALBERGUE PUERTA DE NÁJERA

C/ Carmen Nº 4
C/ Ribera del Najerilla 1 - 26300 Nájera (La Rioja)
Teléfono: 941 362 317
Móvil: 683 616 894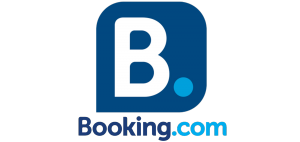 http://www.alberguedenajera.com
  

Distancia hasta Santiago:  583 Km.
---
---
Conforts
Located in the center of Najera, in the historical center, wrapped by the murmur of the river bank with an extensive garden to enhance the enjoyment and tranquility of the pilgrim, the hostel door Najera is a leader in building the Camino de Santiago in its wake by Najera.
A classically designed building was renovated late last year and early this 2012, has all the amenities to recuperate and enjoy a profitable and well-deserved break to help tackle the next stage of the Way.
---
Prices
The Bicigrinos has a special price of 10 €.
---
Services
House building recently restored (2012).

Comprising ground floor and first floor beside the River Najerilla

Availability Open all year.

Price 10 euros

Total seats 32 seats in litters

Description Rooms 1 equipped for disabled

2 four-seater

1 six-seater

2 of eight seats
---
Surroundings
The Monastery of

Santa

María La

Real

was built by

García

Sánchez

III

of Navarre as

episcopal

and

royal pantheon

as the future

for your family.

Construction began

after the conquest of

Calahorra

in 1045

, being consecrated

in 1052

without having

completed

the work.

This

first construction

only

preserves

the cave

of the Virgin

and some

tombs.

In 1432

begins to build

the present church

would be

completed in

1516.
---