08. Albergue El Jardín de Muruzábal (Muruzábal)
Muruzábal
SHELTER EL JARDÍN DE MURUZÁBAL

C/Monteviejo, 21
31152 Muruzábal (Navarra)
(+34) 696 688 399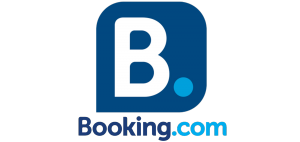 ---
OPEN ALL YEAR
---
Comforts
The Hostel "EL JARDÍN DE MURUZÁBAL" was completely renovated by us in April 2015, located in generous gardens, where you can enjoy a nice break after a tough stage of your personal Camino de Santiago.
In our hostel, you can choose from several accommodation options. We have 2 double bedrooms with private bathroom each, 1 double bedroom and a triple room sharing a bathroom and in addition a room with 14 bunk beds that share 2 bathrooms.
As common areas, the hostel offers a kitchen, a large living room with 2 sofas and library areas, and two large porches where you can enjoy the sunset.
To the pilgrims who travel by bike, the hostel has a garage to store bicycles and to repair if necessary.
And we do not forget the pilgrims with pets. They are welcome, provided that the animals stay outside the house.
Close to our place you can spend a visit to the church of Eunate - we can offer guided tours for you and in case your feet are tired, we will offer you bikes to drive there.
We hope seeing you stopping by.
Buen Camino !!!!
---
Prices
Fitted sheet, pillow case are included in the price.
 
Bunk Bed: 10 €

"The Olive Tree", 2 beds with shared bath: 40€ breakfast included

"The Almond Tree", 3 beds with shared bath: 55€ breakfast included

"The Apple Tree", 2 beds with bath: 50€ breakfast included

"The Laurel Tree", 2 beds with bath: 50€ breakfast included
---
Services
WIFI

Kitchen Use

Washing Machine: 3€

Dryer: 3€

Bed Sheet: 2€

Bike Wash

Bike Parking

Otros
Guided visit to Eunate Church:consult (we will offer you bikes for your visit, if needed)

Massage therapist: consult

Bikes are welcome in our hostel.
---
Surroundings
The Church of Saint Mary of Eunate is from the 12th century. Due to its octagonal plan, the first theories stated that Eunate was a Templar church, related to other central plan churches like the Templar convent of Tomar, the Temple Church of London or the Holy Sepulchre of Pisa, all of them inspired by the Church of the Holy Sepulchre of Jerusalem. This alleged Templar origin and the aura of mystery that surrounds the church have contributed to esoteric interpretations.
The name "Eunate" comes from the Basque for "a hundred gates" and refers to the arches that surround this ancient hermitage.
We offer you guided tours and of course bikes if you need to relax your feet.
Enjoy this lovely place close to our Albergue – a few picture teasers of Eunate below.
---
View map