85. Albergue Bela Muxía (Muxía)
Muxía
ALBERGUE BELA MUXIA
Rúa da Encarnación, 30
15124 Muxía, (A Coruña)
Telephone: +34 687 798 222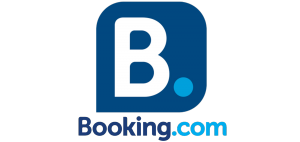 E-mail: albergue@belamuxia.com
OPEN ALL YEAR.
---
Bike Transportation

Reception and storage of bikes.

This shelter is the main point of delivery and receipt of bicycles for transportation service "from Muxia to home" organized by Bicigrino and Seur.
If you get the voucher through the bicigrino's virtual store, you can quietly leave your bike here for transportation. So, in an easy and effective way, you can stay comfortably in the process of sending the bike back home.

---
Comforts
The Shelter Bela Muxía is a shelter for those who want to enjoy some days of rest in Muxía (A Costa da Morte) in A Coruña after doing the Way of St James or on vacation.
A space for culture containing a thematic exhibition of legends, poems and texts related to the sea and the culture of the area. All of them created by universal poets and writers like Rosalia de Castro, García Lorca, Jose Saramago, Cesar Antonio Molina, Lopez Abente ... and illustrious pilgrims such as Popielovo Nicholas, King Alfonso VII...
---
Prices
12€, in a litter.
---
Services
Equipped with all services required to be like at home. The stay in our shelter will allow visitors to discover our marine culture, rest and visit a place surrounded by nature, beaches, monuments and churches they will never forget. The most accurate election.

---
In the surroundings
The entry into the shelter receives us with images that reinforce the idea most intimately linked to the drama of the sea and its epic conscience epic: the wreck. The Costa da Morte acquires its most tragic identity in metonymy of the wreck, actual sequence of the harsh life that man has remained over the centuries in their struggle with the sea, that friend / foe that has enabled the economical development in the territory and which romantic literature has risen to fable and legend.
The patient manuscript drawings that Jose Lopez Redonda, relative of Pepe Olegario, Sardiñeiro sailor, designed as a product of his research of over fifty years of work in the seas of the Costa da Morte, allow us to set the price of numerous shipwrecks that have been suffered from Cape Touriñán to Lens Point.
A photo of Xurxo Lobato of the last of the great shipwrecks, the giant oil tanker Prestige, a symbol of doom and gloom and chaos in the sea, which sank off the coast of Muxía in November 2002, is a striking image of Unamuno tragic sense of human life from the sea.
---