67. Albergue PortoSantiago (Portomarín)
Portomarin
SHELTER PORTOSANTIAGO
C/ Diputación, 8
27170 Portomarín (Lugo)
618 826 515 Belén y Juan.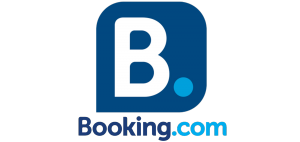 OPEN ALL YEAR
---
Comforts
The hostel PortoSantiago is run by Belén and Juan, and it is a place in the Way of St James where you can unwind, relax and recuperate for the rest of the way.
Opened in 2009 is a brand new lodge and equipped with everything necessary to ensure the rest of bike-pilgrims.
---
Prices
Shelter : 9 €
Double room : 29 €
---
Services
14 BEDS (LITTERS)
2 ROOMS WITH DOUBLE BED
1 ROOM WITH 2 SINGLE BEDS
1 ROOM WITH 1 SINGLE BED
* BATH: 3 COMPLETE
* KITCHENS: 2
* Equipped with : (INDUCTION + OVEN + MICROWAVE + FRIDGE + FREEZER + DISHWASHER)
* LAUNDRY WITH DRYER + TENDAL
* LOUNGE WITH CHIMNEY + TV
* LIVING ROOM
* 120M2 GRASS GARDEN WITH TERRACE AND REST AREA
* GREAT DINNING PLACE IN THE GARDEN
* FOOD AND DRINK MACHINES
* PILGRIM INFORMATION SERVICE AND GUIDED TOURS
* CLOSED SHELTER AND ROOM FOR BIKES
* INTERNET ACCESS
* WIFI ZONE
---
Surroundings
Portomarín is nestled on the right bank of the river Miño.
The old town, which consists of two neighborhoods, San Nicolas and San Pedro, is submerged in the reservoir Belesar.
The current town was built in 1960.
Portomarín was an important stopping place in the Middle Ages with a large bridge and hospital, all came under the waters of the Miño.
The grandiose fortress-church of St. Nicholas, erected by the monk-knights of the Order of St. John of Jerusalem in the twelfth century, was dismantled stone by stone to be rebuilt in the plaza of the new settlement.
For its monumentality, rich and sumptuous sculptural elements, is one of the most interesting examples of Romanesque Lugo.
The Romanesque facade of the church of St. Peter, who also was moved to one end of town (next to the Manor of the seventeenth Berbetoros) is beautifully crafted.
La Capilla de la Virgen de las Nieves is currently mounted on an arc of the old medieval bridge.
Portomarín has about 2,200 inhabitants and in it can be found grocery stores, bakeries and some counters.
---