59. Albergue A Reboleira (Fonfría)
Fonfria del camino
SHELTER A REBOLEIRA
C/ Camino de Santiago, 15
27671 Fonfría del Camino (Lugo)
982 181 271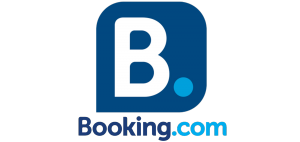 Kilómetros hasta Santiago : 148 km.
---
OPEN from March to November
---
Facilities
The shelter Reboleira is in an idyllic location surrounded by nature and special. Since we entered Galicia and in the hostel we regain strength and rest to face the last days of our way to Santiago.
---
Prices
-Litera: 8 € berth.

- Double room with bathroom 26 € to 40 €.
- Triple room 39 € to 54 €.

Pilgrim -Menu 9 €, breakfast of coffee with milk and toast the big 3 €.

-Continental Breakfast € 5.

---
Services
- We have a typical palloza is the dining area of the lodge and restaurant, it may select pilgrims pilgrim menu, communal dinner and the typical local products and seasonal.

-Serve breakfast in the hostel bar.


- The hostel has 70 beds, distributed in a fourth group of 34 people, another 18 places, 4 triple rooms with bathroom and 4 double rooms with bathroom.


- 8 showers and seven toilets in common rooms and a bathroom on each of the 8 rooms.


- The Wifi is free and available computer with internet access for coins.
---
Nearby
There are many sights and interesting things to do in the vicinity of Fonfria, as in all the province of Lugo, the closer they are, certainly in Santa Marina, and San Salvador Noceda, do not miss them.

- Church

- Cheese factories

- Courses baskets, photo exhibition, video screenings of documentaries.
---
---