44. Albergue San Francisco de Asís (León)
León
ALBERGUE SAN FRANCISCO DE ASÍS
C/. Alcalde Miguel Castaño, 4
24005 LEÓN
+34 637 439 848 // +34 987 215 060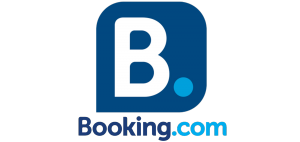 www.alberguescapuchinos.org
reservas.leon@alberguescapuchinos.org
OPEN FROM JULY TO SEPTEMBER (INCLUDED)
---
 Comforts
In the heart of León this residence fitted to shelter opens its doors to serve the pilgrims traveling to Santiago and of course the bicigrinos.
Facilities corresponding to a student residence have been conditioned to support particularly those traveling along the way and willing to stop at the city of León
Leon is end of stage almost obligatory and otherwise it is an essential place for those who want to begin the path with a forecast of about 7 stages.
Also near this hostel is situated one of the best repair shops around the French Way (BICICLETAS BLANCO +34 987 209 610), which is also affiliated to the network of services "bicigrinos".
Those who want to send the bike in transport through the services we offer in collaboration with SEUR can also use their facilities as a place of delivery ..

---
Prices
Shelter : From 10 €
Double Room : 15 € per person.

---
Services
Shared rooms with bathroom. Internet, wireless and free washer and dryer service.
---
Surroundings
Leon is a place of forced passage and for many an obligatory stop for the interest that has its historic area. Among its most representative monuments are the Cathedral, the best example of French style classic Gothic in Spain, the Basilica of San Isidoro, one of the most important Romanesque churches in Spain, Tombs of the medieval Kings of León, considered as Chapel Sistine of Romanesque art, the Monastery of San Marcos, the first example of Spanish Renaissance and Plateresque architecture, and Casa Botines, modernist style building by the great Catalan architect Antoni Gaudí ...
Visiting the pubs and taverns of the "wet area" also delight many people ;)

---