31. Albergue El Puntido (Hontanas)
Hontanas
SHELTER PUNTIDO
Calle La Iglesia, 6
09227 Hontanas (Burgos)
947 378 597 // 636 781 387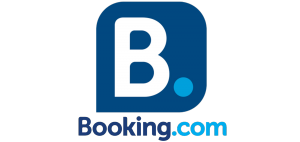 Distancie to Santiago:  458 Km.
---
OPEN ALL YEAR
---
Comforts
In this building dating from the eighteenth S now stands the Inn-Hostel "The Puntido". It is located in the quiet and peaceful village of Hontanas, Burgos and end stage of the Camino de Santiago.

In nuesro find shelter treated cozy and familiar, a nice place to rest and enjoy our traditional food and completely homemade.

Since 2010 we have the distinction of Hostel Superior of the Ways of Santiago.


---
Prices
- Beds ......................... 5 €
- Double room € ............... 24
- Triple room € .............. 30

---
Services
he main services we can offer to pilgrims include:

     Availability of 50 seats
     46 berths
     2 double
     1 triple room
     Cooking for the pilgrims
     MINI-MARKET
     breakfasts
     Pilgrim's Menu (meals-dinner)
     Washer and Dryer
     terrace
     Bar and Dining
     Parking for bikes
     Reading room, Internet
     Washing, drying clothes
     Central Heating
     public phone
     Stable with fenced

Open from 6 am to 10 pm.
---
Surroundings
Hontanas's village is one of the most beautiful and scenic of all the Way of St James. In its streets you'll be moved in time and peace and quiet will take over you.
Definitely a perfect place to relax after a long day of cycling.
---