30. Albergue Meeting Point (Hornillos Camino)
Hornillos del Camino
SHELTER MEETING POINT

C/ Cantarranas, 3
09239 Hornillos del Camino (Burgos)
608 113 599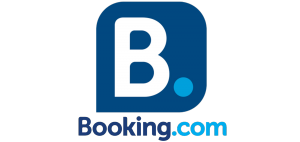 Distance to Santiago:  470 Km.
---
ABIERTO DE MARZO A OCTUBRE

---
Facilities
Hostel of new construction that covers one of the most interesting and important to those walking the Camino de Santiago in the area of Burgos areas.

In Plates road you will find this functional, modern and newly opened place to rest quietly away from the city and the tranquility of a small, typical Burgalés people.

Special place for bicycles and all the attention that cyclists need
---
Prices

€ 8 bed (sheets included).
Full Breakfast € 3.
---
Services
Opening hours: 10:00
Closing time: 22:00

Breakfast is available


    

laundry


    

Towel hire


    

free

WIFI


    

Heating

and hot water


    

sheets


    

Machine for drinks and

snacks


    

Full kitchen (

microwave,

refrigerator ...)


    

Save

bikes


    

clothes line


    

individual lockers


    

Save

outer

boots
Some days massages, large garden where pilgrims can perform yoga, meditation etc are offered ...

The hostel also offers private rooms (single and double).
---
Nearby
The first time this town appears in the documentary is written in the ninth century, because it was passing a defensive line formed by the primitive fortress towers Castilla.2 At that time this village was known as "Forniellos" meaning small ovens, in which tiles were baked.

Over the years were created to three hospitals: San Lázaro it was meant to lepers and pilgrims; the Holy Spirit that was created for pilgrims and pilgrims and another. Today all gone.

In 1936 appeared a Visigoth tombs, which pretty pottery and other valuable metals found. On the other hand, stands the monument of the Parish Church, built in the town square, which is now completely renovated.
---
---